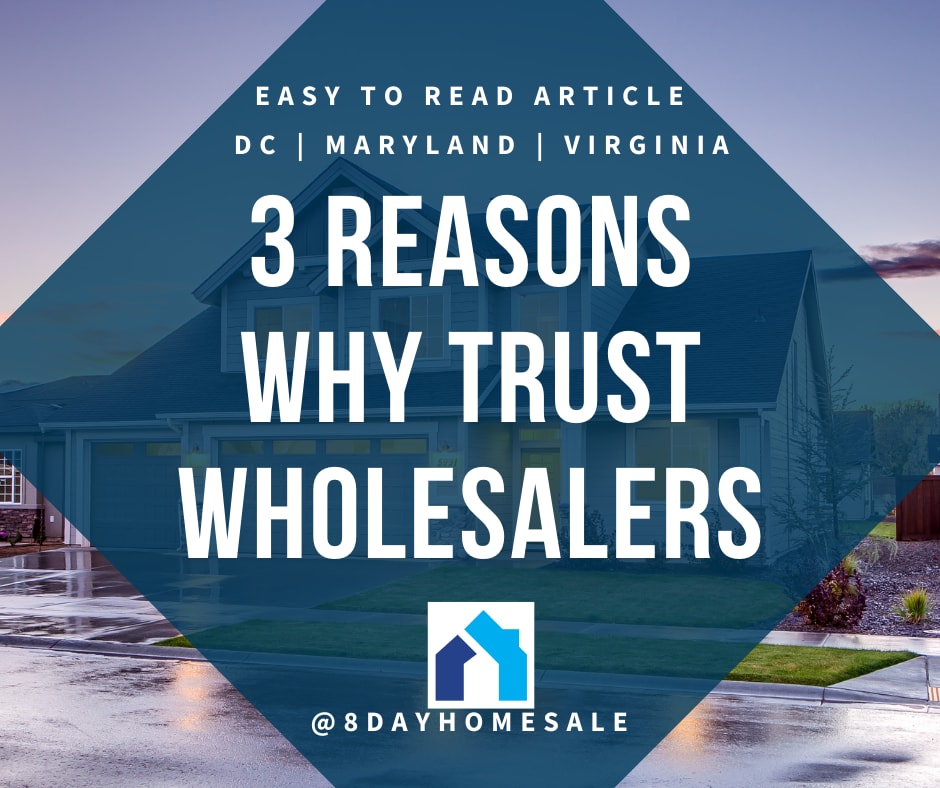 3 Reasons why more old house sellers trust wholesalers
Several years ago, more and more people are selling their old properties and having a hard time selling them.
It usually on average takes them 6 to 12 months before they can sell their property. Renovating, dealing with realtors, and finding buyers for their old houses. Shelling out money for renovation, finding the best realtor to deal with, and scheduling with prospective buyers are time-consuming activities for many sellers.
With these concerns, real estate investors came up with the idea of buying it directly from the seller and gives them fast cash. Cash, in just 8 days or less.
Here are 3 reasons why you should trust wholesalers/investors to take care of your property:
No broker/agent's commission
Since wholesalers will buy it in cash, you do not need to give them a part of your sale, that's 5% of the sale price. If you sold your property for $100,000, you will give the agent $5,000 upfront. If your property is around $300,000, it's $15,000 for the real estate agent.
No more renovations for your property
It is also a great idea to renovate your property, right? Well, for some, it's a good idea to do it because they will have to manage and design the kitchen, bedrooms, and bathrooms. But sellers will have to shell out around $30,000 to $70,000 on average to renovate the property. The seller will also spend 2-4 months of renovation. That's a lot of money and time to spend if you ask me. Why not let the investor do the fixing and renovation for you? There's a lot of real estate investors who are great at renovating properties, especially in the DMV area.
Wholesalers buy your property fast
If you have decided to sell your property and you really want to get money fast, strongly consider selling it to a wholesaler. They can buy your property in 8 days or less if they see your property as a good fit at the right price. You can save a lot of time (around 6 to 12 months) and money (50 to 100k), conveniently walk away with what you really want.
In conclusion, wholesalers are there to help you out, solving out the concerns of sellers wanting to sell their properties at a convenient time. If you take a look at it, it's also the same, shelling out money for commissions and renovations, scheduling appointments for the right buyer compared to selling it to a wholesaler at the right price.
Do you want to save one of the precious commodities on earth? Time?
Then talk to wholesalers like 8dayhomesale. They handle Washington DC, Maryland, and Virginia. They buy houses and take great care of the next buyer.