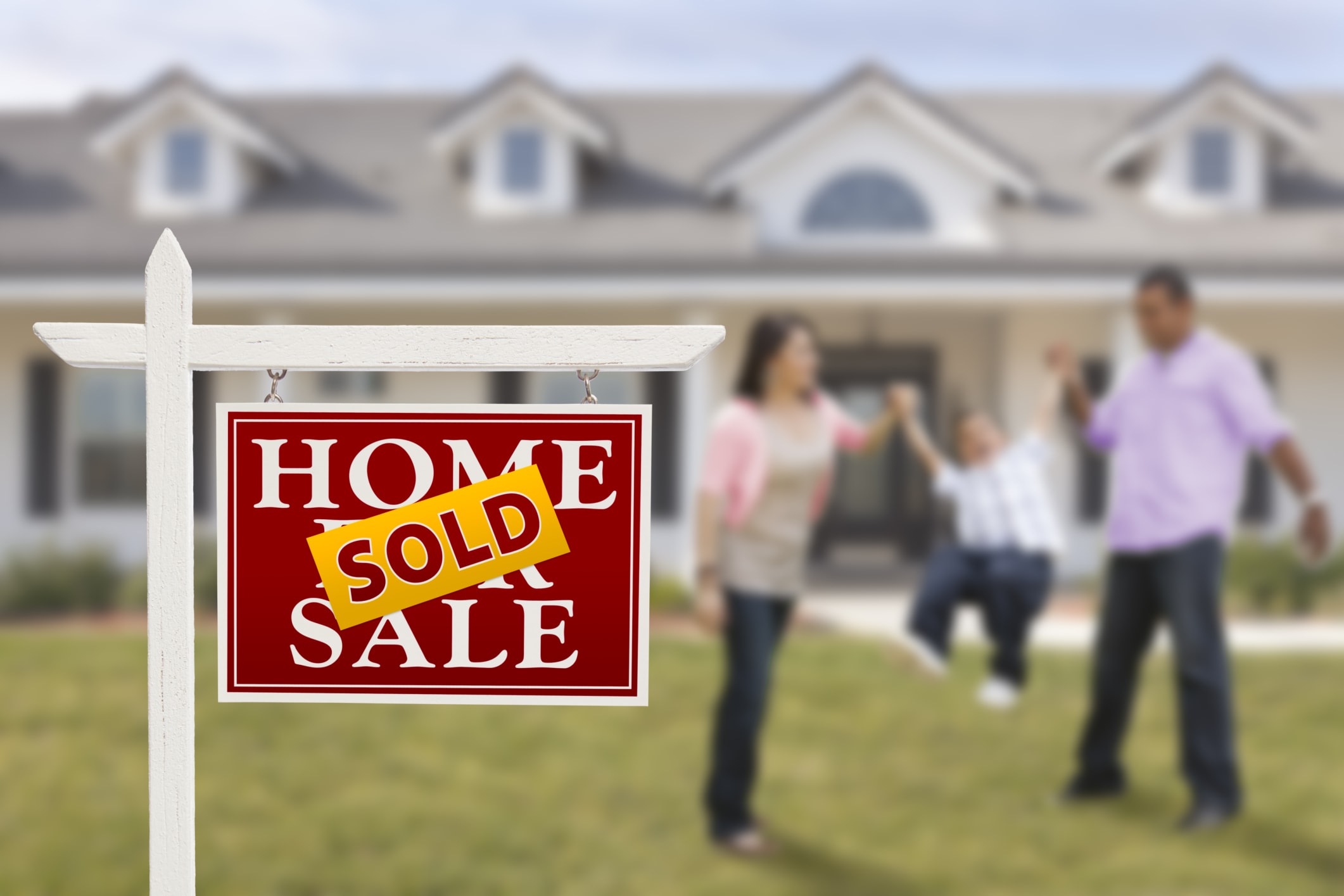 How to Choose the Best Time to Sell a House
Many of us buy our homes expecting to pass it off onto our loved ones eventually, but sometimes, life can get in the way. Maybe our job relocates us, we need to upgrade, downgrade, or every scenario in between. You will need to know when the best time to sell a house is.
To help you get the most value out of your house, we've put together this handy guide to show you when it's the best time of year to sell a house. Learn more and make sure you're getting the best bang for your buck.
The Best Season to Sell a House
So, when is house selling season? It's easy to go with the old adage that you should sell in the spring market, but the area of the country that you live in plays a huge factor.
Below, we're going to discuss the pros and cons of the seasons, but you always need to keep your unique circumstances in mind when listing a house for sale.
Selling Your House in the Spring
When does the housing market pick up? For most people, early May is the best month to sell a house. Tax refunds have been saved to make major purchases and the weather has lightened up, it's more enjoyable for people to browse for homes. Homes also benefit in curb appeal around this time as the flowers bloom and the trees fill out.
Keep in mind that with the housing market picking up, homes for sale face more competition, and less urgent buyers. Your house may have better curb appeal and gain attention from numerous buyers, but chances are those buyers have a wide variety of equally appealing listings to choose from, making your chances of selling a little slimmer.
Selling Your House in the Summer
Spring isn't the only time to sell, still, it does offer prime market opportunities. In fact, for some areas, June is the best time of year if you want to sell a house fast.
With summer days come summer daylight hours, extending the time you have to show your home to prospective buyers. People also usually take vacation time this season, allowing you and home shoppers more opportunity to meet.
Summer also lends a sense of urgency to home buyers. Many need to get into a home before their kids begin school, causing them to make more competitive offers to secure a deal. The summer market also allows you to use the spring sales data to gauge the best listing price.
If you live in areas where the heat becomes unbearable, then the summer months may not be the best time to sell a house. In the summer, you may also find yourself in a seller's market, as the number of offers on homes increases. You may also have to spend more on making your home show-ready, since this is usually the busiest time for landscapers and contractors.

Selling Your House in the Fall
Fall usually sees a dip in the housing market. However, if you live in an area where spring and summer bring terrible weather or autumn colors enhance your curb appeal, then fall may be the best time to sell a house.
Even if the prime market is during the warmer weather months, there are some advantages to listing your home in the fall.
You can easily find yourself in a buyer's market since many people are settling in for the upcoming winter. Look out to weed out the buyers who are just window shopping.
By listing in the fall, you also have more access to home renovation professionals and landscapers at a discount, since they're coming off of larger summer jobs and will be looking for work.
Of course, there is a reason that fall isn't the prime selling season. The market slows as schools open and the weather begins to turn. Some homes lose their curb appeal as the foliage and plants begin to wither.
In the fall, you may have to appease more demands due to the decrease in competition between buyers.
Selling Your House in the Winter
Winter, especially December, sees the largest decrease in home sales for most of the United States. The inclement weather is enough to keep most buyers at bay, and even if it's not, most buyers are spending their money on the holidays.
However, if you live in a southern state, such as Florida or Arizona, then the winter can be the best time to sell a house.
When selling during the winter months, you normally come across only the most serious buyers. This benefit is two-fold since your house will have significantly fewer competing homes on the market.
The winter season definitely comes with its drawbacks. If you're desperate to sell your home, you can be at the mercy of the buyer, making deals and concessions to which you wouldn't normally agree. You may also have a hard time showing off your beautiful yard if it's buried underneath a pile of snow.
If you do sell your home, then you have to deal with moving during the coldest time of the year—an unpleasant task, to say the least.
Timing the Housing Market
The season isn't the only consideration that you have to take into account when deciding to list your home on the market. One of the biggest factors that will decide if you'll profit or if you'll falter is your local housing market.
Selling in a Buyer's Market
The first thing you want to analyze is your local market conditions, specifically to see if you're in a buyer's market. A buyer's market is when there are more homes up for sale than there are buyers looking for them.
In these market conditions, you can expect buyers to be pickier, for your home to stay on the market for longer, and for prices to flatline. A buyer's market can be extremely difficult for home sellers to sit through.
To make sure that you don't take too large of a hit to your bottom line, you want to safeguard yourself as best as you can.
First, you want to study your local competition. By understanding what's on the market in your surrounding area, you can try and leverage any additional features that you have to edge out the competition. If you have a larger yard, a pool, or are closer to a school, then you need to make sure these are highlighted. Whatever little advantage you have over another seller needs to be emphasized.
Selling in a Seller's Market
Finding yourself in a seller's market can be a huge boon. A seller's market is when there are more home buyers than there are listings. During a seller's market, you can expect to receive more offers and a chance to sell at the price that you want.
But just because supply and demand are in your favor doesn't mean that there won't be obstacles to selling. You still have to set a reasonable price for your area, and you still have to invest in staging your home.
If you have trouble making decisions, you might have trouble with the multiple offers that you receive to determine which offer is the best for you. You may also have to sell and vacate your home before you've established another house. This could lead you into renting a place and having to enter the market as a buyer in a seller's market.
You Determine the Best Time to Sell!
You might be prepared for the move, or it might be a sudden decision forced on you. But selling your home doesn't have to be a daunting endeavor. If you want to sell your home quickly and without having to hire a real estate agent, landscapers, and complete major repairs, then you will want the look into a company like us at 8 Day Home Sale.
At 8 Day Home Sale, we offer you a way to escape the need to research the best time to sell a house. With the help of a professional home buyer, selling your home can be a quick, easy and hassle-free task. Unlike the traditional method of selling your house, we buy houses for cash!
Call us today at 301-242-SELL or use our online form to get started! We'll get you a cash offer within 10 minutes and walk you through the process of selling your house for cash.