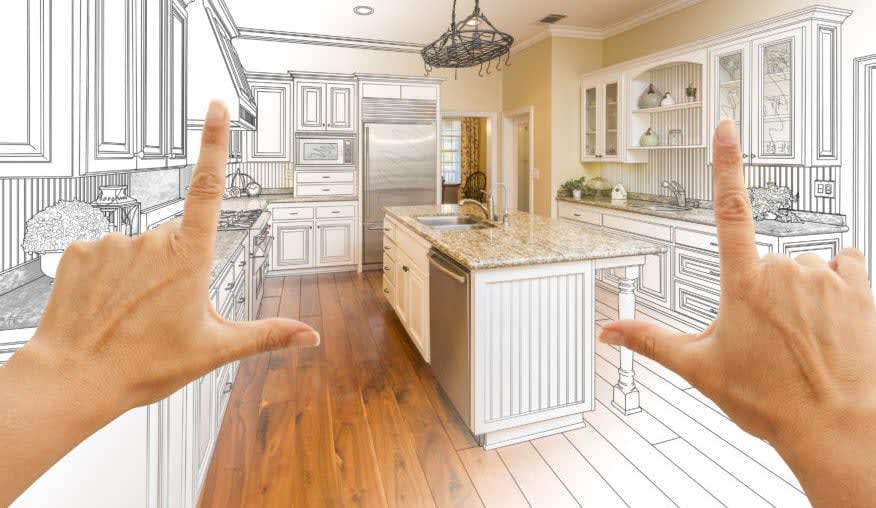 How to Plan a Major Home Renovation
Whether you're planning to build an addition to your home, finally finish that basement, or add some bigger upgrades to boost your home's value, home renovation projects can sometimes seem like nothing more than huge headaches.
But, no matter what your renovation needs are, if you're properly prepared ahead of time with a smart home renovation plan, then your renovation project can go smoothly!
Design a Project Budget
Before you do anything else, create a project budget!
If you're taking out a loan to pay for your renovation, decide what type of loan, how much to borrow, and how long it will take you to pay back so you can judge whether your renovation ideas are financially responsible or whether they're a bit overambitious.
Make sure to plan an "emergency funds" section into your budget in case of any unpleasant surprises discovered during renovation!
Decide What You're Doing Yourself
While home improvement shows may glamorize DIY renovations, look at your plans realistically before deciding to take on any tasks in your renovation.
Hiring a professional contractor might be a better financial decision than taking a week off of work to mini projects yourself.
Do Your Local Research
Before making any major changes to your home, check your local bylaws to see if there are any specific fees or other surprises you might run into after renovation. Checking with the building code and municipal bylaws of your area may also help you decide on a plan that further increases your home's value by taking into account the neighborhood value.
Prepare for Life During the Renovation
Renovations can take a while, and can be quite loud and uncomfortable! Make a game plan for how you'll adapt to your living quarters being transformed into a construction zone while the renovation is going on, or plan to move out temporarily!
Next time you're thinking about that big renovation project, don't dismiss the idea! With good planning and preparing, a major home renovation project can be a success!